Pam Hill
Member
---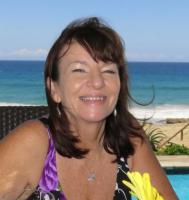 Pam, a business entrepreneur, fell 10m from a phoofie slide in 1998, severing her spinal cord - a T12 injury.

Her career at that stage was primarily focused on the recruitment, public relations, event management and fund-raising fields, and entailed the use of a wide range of skills. After the accident she spent many hours exercising and learning to walk again, but missed the challenges of the business world.

Pam developed the Hillstream Beverages brand in February 2008.